Falcons Compete
The Falcons took 3rd at the City Duals with TJ as their win. They did managed to win 4 of 8 matches vs AL in their match.
3-0 on the night:
Zach Williams at 113, John Helton at 132, Cael McLaren at 170 and Ben O'Neill at 195!
The Falcons lost to 3A #10 Glenwood 58-50.
---
Saturday Night Falcon Basketball Ticket Info:
Saturday: St. Albert vs Norris at Creighton's DJ Sokol Arena: 9:30pm
Tickets are available for purchase from St. Albert for $10 each. The school only has 100 tickets allotted to them. There will be a limited number of tickets available at DJ Sokol for walk-up the night of the game.
---
When Covid Happens - Get Creative!
The SA Robotics Team, Thunderstruck, is now competing virtually!
Great work by all the Sponsors/Coaches and Students!
---
The current Godfather of St. Albert Bowling, Jake Denny.
Jake is the only Senior, on either of the bowling teams, and he's currently leading one of the top teams in the state and the best team in school history. Jake has been bowling for 10 years and has been on the high school team for 4 years. Jake has been active in numerous school musicals and plays in his time "On The Hill." He's a member of St. Peter's Parish, and plans to attend The University of Iowa to pursue a degree in Computer Science.
Get out and cheer on Jake and all the bowlers this week!
Monday: Bowling at home vs Shenandoah: The Falcons won 3,085 to 2,663 and the Saintes won 1,849 to 1,747!
Falcon High Game: Jackson Wigington 237
Falcon High Series: Adam Denny 453
Saintes High Game: Alexis Narmi 155
Saintes High Series: Alexis Narmi 300
---
New: 2021 SA Cheer Valentine Order Form:
Click here
St. Albert Sports Fan Advertising for 2020-21
Today–July 31, 2021
$300 TOTAL!!
Contact Joe Narmi at jnarmi@iabar.org or 402-709-8843
---
Click here to make a Memorial Donation to St. Albert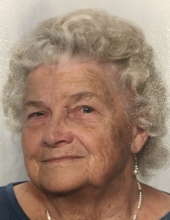 Please keep Mary Cihacek and her families in your prayers this week. Mary was a St. Albert supporter and former cook...
Click here to read more.
(The St. Albert Advancement Office has made it safe and convenient in these times of Covid-19 to make an online Memorial to St. Albert in Honor of a loved one who has either recently passed away, or perhaps some time ago.)
---
2020-2021 SA Fact Sheet: Click here
Discover Saint Albert School: Click here
Did You Know? Enroll at SA: Click here
---
stalbertsportsfan YouTube page: Click here
Saint Albert Schools YouTube page: Click here
Take a video tour of Saint Albert: Click here
---
Click here to access the St. Albert Spirit Store
2020-2021 School Calendar: Click here
---
Weather:
Today: 49 & sunny, wind 15
Thursday: 44 & mostly sunny, wind 11
Friday: 33 & partly sunny, wind 10
Saturday: 33 with some flurries, wind 12
Sunday: 33 with 1-2 inches of snow, wind 9
Monday: 29 & partly sunny, wind 10
Tuesday: 30 with flurries, wind 11
---
Mass: 7am, 11am & 6pm on EWTNThe Rosary: 8am, 2:30pm & 8:30pm on EWTNSpirit Catholic Radio: 102.7 FMThe Catholic Channel: XM 129Bishop Barron's Word on Fire podcastCardinal Tim Dolan's Twitter-----------Aston Villa at Man. City: Noon on NBC SportsNapolia at Juventus: 2pm on ESPN2Man. United at Fulham: 2:15pm on NBC SportsProvidence at #11 Creighton-10.5: 6pm on FS1Oilers at Maple Leafs: 6pm on NBC SportsCeltics at 76ers-5.5: 6pm on ESPN Northwestern at #10 Wisconsin-10.5: 7pm on B10Colorado-12.5 at Washington: 8pm on ESPN2Boxing: 8-10:30pm on ShowtimeSuns-5.5 at Rockets: 8:30pm on ESPNWild at Ducks: 8:30pm on NBC Sports---------Sunday:Buccaneers at Packers-3.5: 2pm on FOXBills at Chiefs-2.5: 5:40pm on CBS------------------Inauguration of Joe Biden: 10am-12pm on PBSGlory: 6-8pm on Encore Riverdale Season 5 premier: 7-8pm on CWCelebrating America: 7-9pm on PBSA Country Wedding: 7-9pm on HallmarkBattleBots: 7-10pm on ScienceThe Naked Gun: 8-10pm on MLBMunich: 8:40-11:25pm on CinemaxSleepless in Seattle: 8:45-10:30pm on Encore Family The Golden Girls: 9-11pm on Hallmark
AHSTW's 'Big Three' spur Vikings past Saintes
Posted: 01/18/2021 - by Charlie Narmi
A late third-quarter run gave AHSTW the cushion it needed in a 64-56 girls basketball win against St. Albert Monday night in Council Bluffs.Leading
More...
KMAland Bowling (1/18): St. Albert, TJ bowlers pick up sweeps
Posted: 01/18/2021 - by Charlie Narmi
St. Albert and Thomas Jefferson picked up sweeps in KMAland bowling on Monday. GIRLS: St. Albert 1849 Shenandoah 1747 High Series...Click here
More...
Wild Game Feed fundraiser, same cause but with a different look
Posted: 01/16/2021 - by Charlie Narmi
Solid event ran by one of the great Falcon football coaches ever, Coach Dana Kruse who used to run the PAL Football program...Wild Game Feed
More...
St. Albert's Shepard excited for opportunity with Drake
Posted: 01/15/2021 - by Charlie Narmi
St. Albert senior Makenna Shepard has had an interesting ride during her recruiting process the past four years.In December 2018, Shepard –
More...
Shatel: Tim Cannon knows hardwood heartbreak but hopes to rewrite script with star-studded lineup
Posted: 01/14/2021 - by Charlie Narmi
Nice update and a great article on former St. Albert legend, Tim 'Boomer' Cannon. Cannon's name is still all over Falcon basketball records,
More...
Nonpareil Face of the Day: Hope Manz
Posted: 01/14/2021 - by Charlie Narmi
Hope Manz is ready for high school and beyond.Manz, 13, was born and raised in Council Bluffs. She's currently an eighth-grader at St.
More...
Helton Twins working their way to becoming the best on the mat
Posted: 01/13/2021 - by Charlie Narmi
Everything you've heard about twins … about sibling rivalry, about not being able to tell identical twins apart, that they are telepathic,
More...