We hope that you enjoy the site and welcome your comments.
Please visit our advertisers as they help make this site happen.
Home of the 1992, 2007, 2011 & 2012 State Champs
Congrats to the Cross Country Team at State!!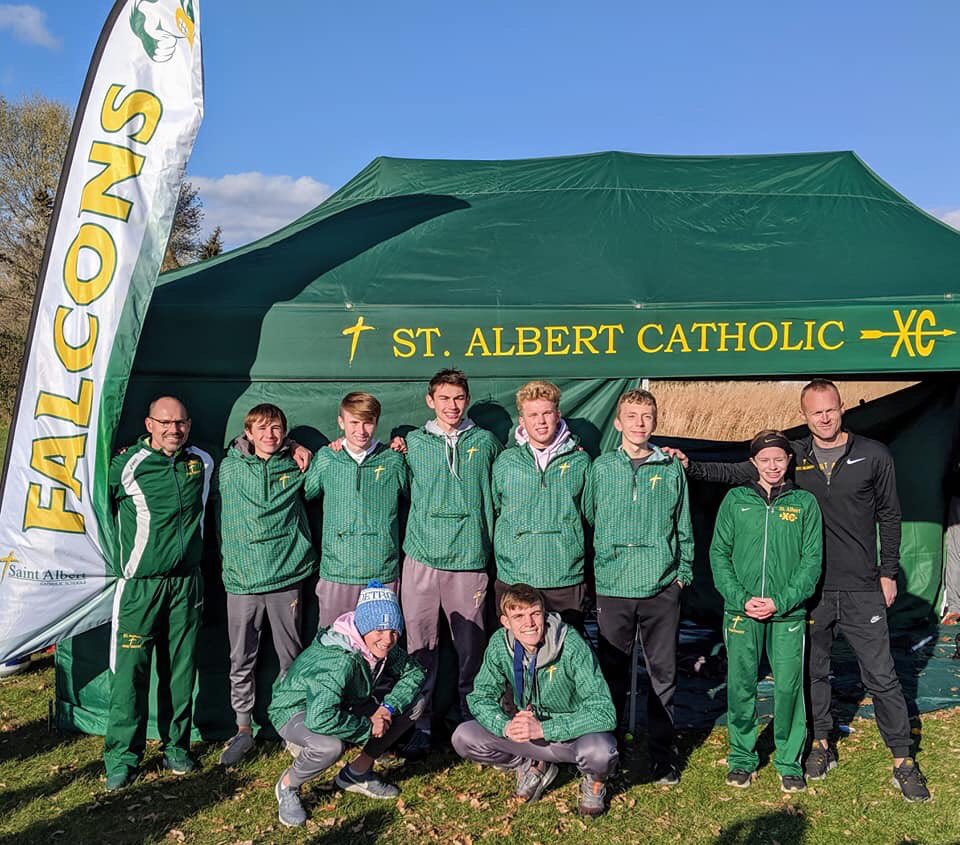 WE ARE……………SA!!
The Saint Albert Cross Country Team saved their best race of the season for the State Meet. Bennett Heisterkamp, ranked #6 in Class 1A coming into the State Meet, Medaled with a 4th Place Finish! The Saint Albert Boys Team, ranked #15 coming into the State Meet, finished in 7th place! Freshman Carly McKeever finished in the top-third in her first run at the State Meet!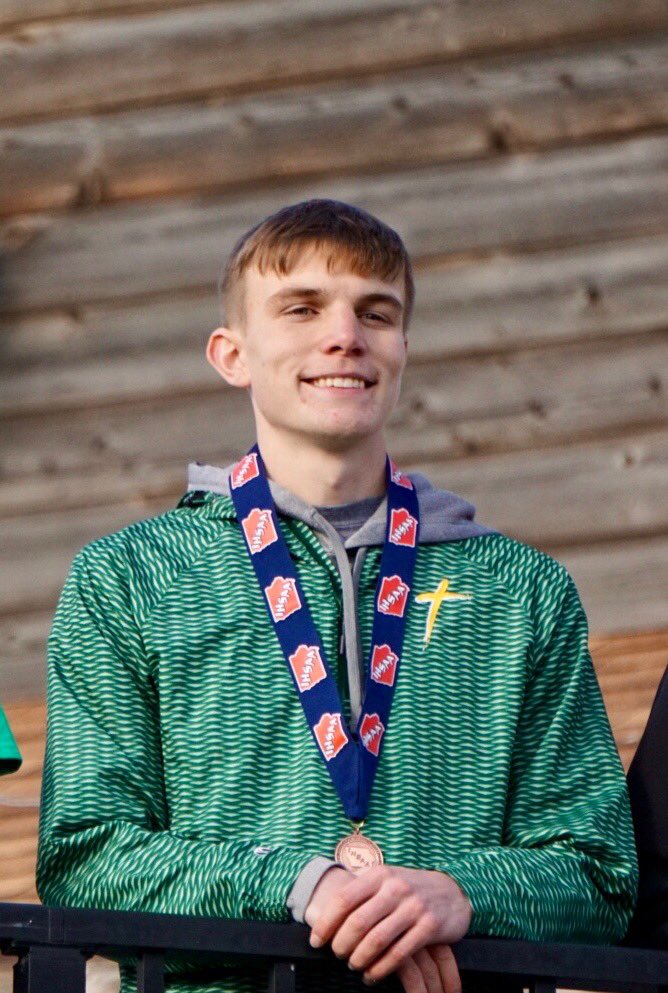 State Medalist-Bennett Heisterkamp.
Senior Leadership: Ryan Hughes, Bennett Heisterkamp, Nick Lee, and Jason Mardesen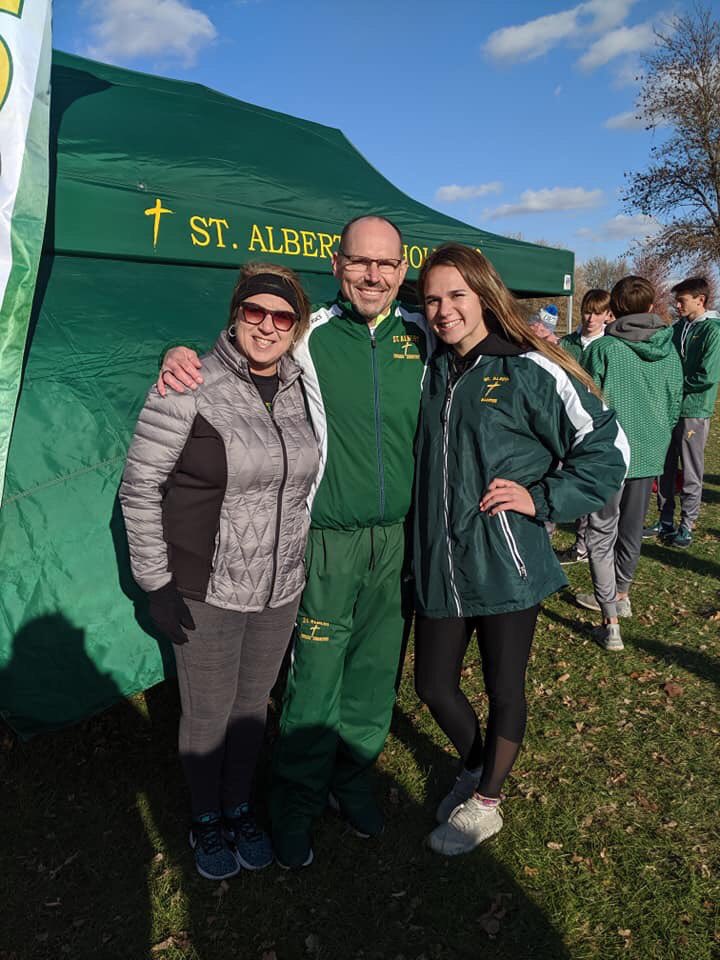 Team Statistician and Manager-Senior Jackie Sindelar, with her parents Kathy and Coach Russ Sindelar
Freshman Adam Denny helping his Team to a strong 7th Place Showing!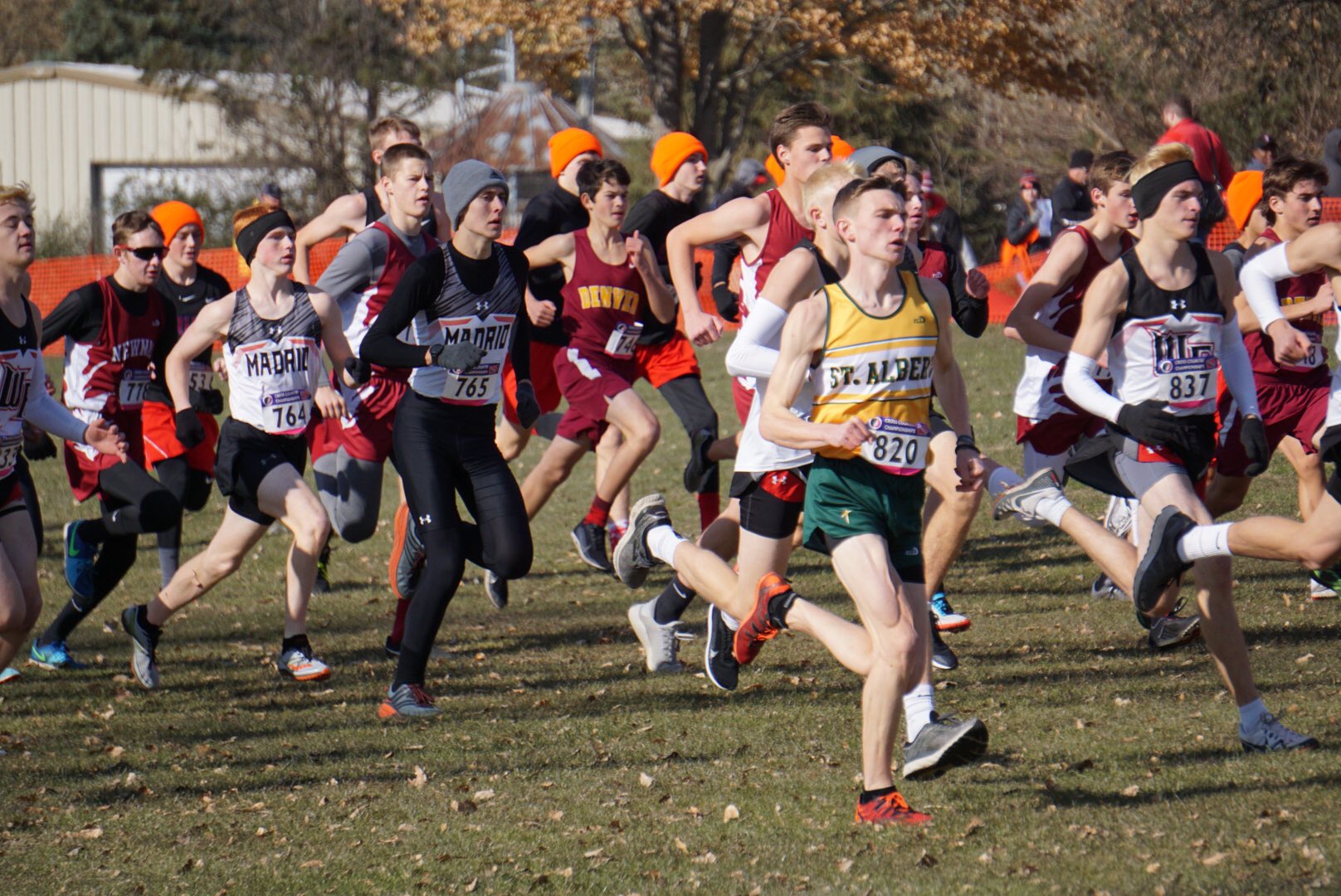 Bennett's Mad-Dash out of the starting gate on his way to a State Medal.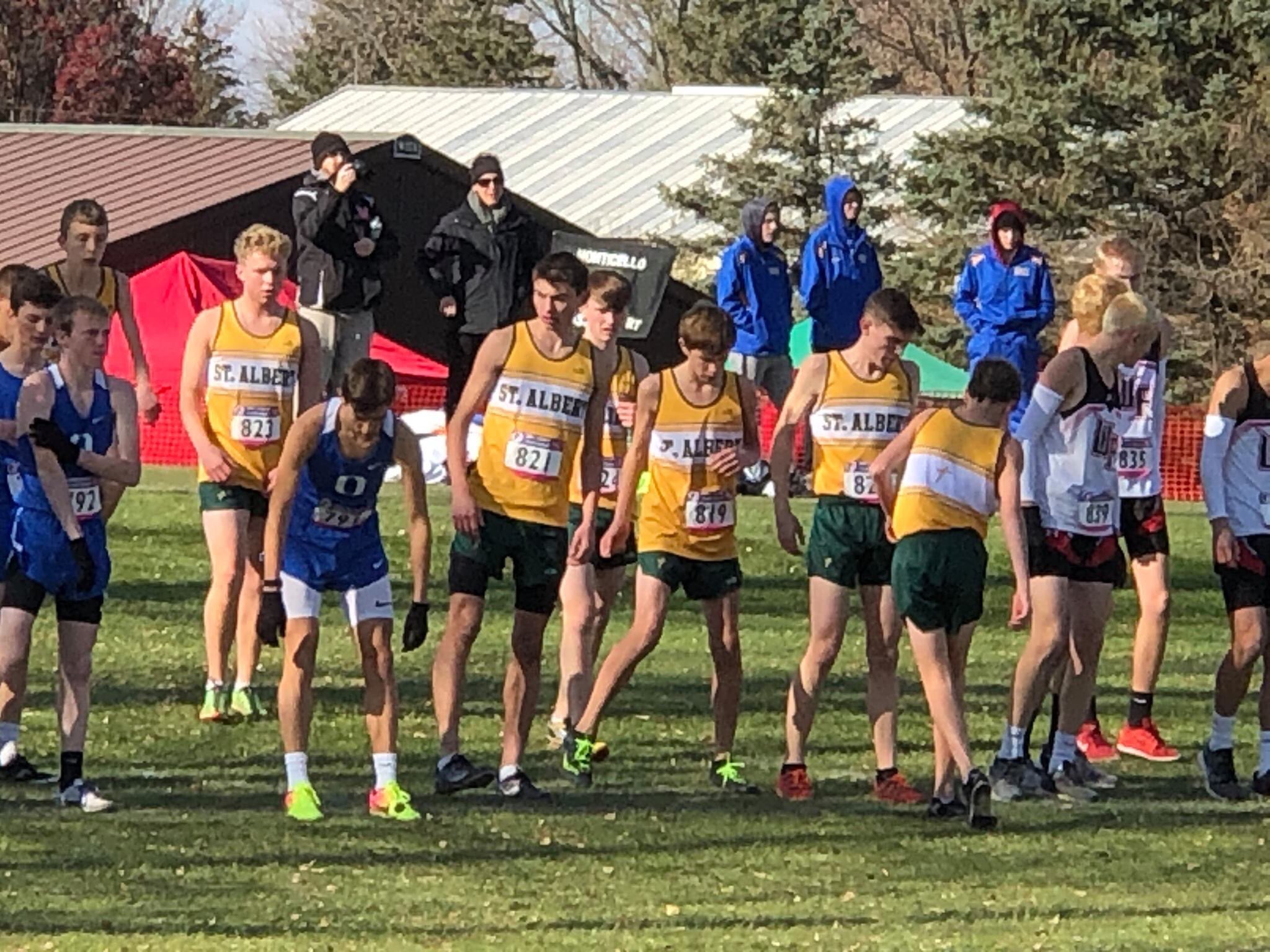 All 7 Saint Albert runners are stretching and strategizing how they are going to get out of the gate fast and finish strong.
How all good things begin at St. Albert... with Prayer.
Freshman Colin Lillie is having the time of his life!!
The Torch is being passed from one sibling to another.
(L-R): Parker Heisterkamp (7th), Ryan Hughes (12), Bennett Heisterkamp (12), Joe Hughes (7th).
--------------------------------

Front Row (L-R):Zach Williams, Adam Denny, Nick Lee, Hayden Piskorksi, Camren Mardesen, Colin Lillie. Back Row (L-R): Bennet Heisterkamp, Elliott Shaw, Ryan Hughes, Alex Gast, Chase Morton, Jason Mardesen.
2019 Saint Albert Saintes Cross Country Team

(L-R): Carly McKeever, Ava Hughes, Keely Socha, Brenna Smith, Mallory Daley

Senior Bennett Heisterkamp is the 2019 Hawkeye 10 Conference Champion, Currently Ranked #4 in Class 1A, finished 2nd at the District Meet, and QUALIFIED individually for the State Cross Country Meet)

Falcons win the AHSTW Invitational

Falcons win the Woodbine Invitational
---
The TRADITION Continues-The Middle School Team
---
.