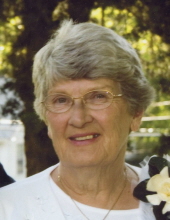 The St. Albert family is deeply saddened by the passing of Joyce Gorman who passed away on Sunday. Joyce was a St. Albert Mom, Grandma and Great-Grandma. The Gorman's and their 70 year marriage have been a staple in the St. Albert community for decades and Joyce will be missed. Please say a special prayer today for the repose of Joyce's soul and please keep Joyce & Jim's family in your prayers at this difficult time...
Eternal rest grant unto Joyce o' Lord: And let perpetual light shine upon her.
May Joyce rest in peace. Amen
May Joyce's soul and the souls of all the faithfully departed through the mercy of God our Father rest in peace. Amen
Joyce M. Gorman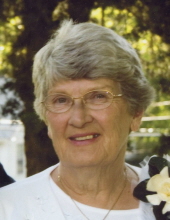 Joyce M. Gorman, age 90, of Council Bluffs, passed away January 7, 2018 at Primrose Assisted Living.

Joyce was born June 12, 1927, in Missouri Valley, Iowa, to the late John D. "Jack" and Florence (Sproul) Tierney. She graduated from St. Francis High School in 1945. Joyce married James Gorman on June 28, 1947, in Council Bluffs. They were blessed with eight children. Joyce worked at State Bank & Trust as a teller and later as a secretary in the Trust Office. She was a member of St.… Peter's Catholic Church and St. Ann's Altar & Rosary Society.

In addition to her parents, Joyce was preceded in death by her sons, Edward and Daniel Gorman; sister, Jackie (John) Wanning; and brother, Jerome "Jug" Tierney.

Joyce is survived by her husband of 70 years, Jim Gorman; daughters, Colleen (Ron) Thompson, Teresa Gerjevic; son, Joe (Cathy) Gorman all of Council Bluffs; daughter-in-law, Geri Gorman of Omaha; sons, Mike (Kim) Gorman, Steve (Chris) Gorman, Chuck (Melissa) Gorman all of Council Bluffs; 19 grandchildren, 22 great grandchildren; sister-in-law, Mary Tierney of Council Bluffs; many nieces and nephews.
Recitation of the Rosary on Friday, January 12th at 6pm at Cutler-O'Neill Meyer-Woodring Funeral Home & Crematory in Council Bluffs at 545 Willow Avenue with a visitation with the family to follow. Mass of Christian burial on Saturday, January 13th at St. Peter's Catholic Church in Council Bluffs. Burial will follow at St. Joseph's Cemetery with a luncheon to follow interment at Kottas Hall at St. Peter's Parish.
Memorials to St. Albert Schools (Field Turf)